Looking for some excitement in your life? These extreme vacations might be just what you need.
For a lot of folks, vacations mean lying motionlessly on the beach with a cocktail in hand. And while that's perfectly lovely, not all travellers feel the same way.
Some people like their holidays to pack a little more punch.
This is a list for all the adventurers and thrill seekers out there.
So start taking notes and get ready to embark on your next big adventure.
Ski into a volcano in Japan
This one's for the extreme skiers out there… Forget the picturesque, snow-covered mountains and slide into an active volcano in Japan!
Mount Yotei, in the northern island of Hokkaido, offers this unique opportunity. In this expedition, skiers actually ski into the crater of the volcano!
But only 20 people a year successfully ski into the crater, as the climb itself takes travellers on a demanding 6-8 hour trek.
Make sure you're fit and ready before you embark on this madness.
Longboard in Norway
Longboarding is a type of skateboarding common in downhill racing that is becoming more and more popular with skateboarders. Here's a detailed post on How to Longboard.
The ideal setting for this extreme sport is open spaces and long curvy roads filled with tight turns.
Enter the stunning landscapes of Norway and its sinuous downhill roads.
The Troll's Path is a particularly epic road for longboard enthusiasts, as it features an impressive 11 hairpin turns in a row.
Fly a MiG in Russia
You can fly inside the multimillion-dollar aircraft through American extreme tour operator Incredible Adventures.
The company will take you on a five-day trip to Moscow, which includes a train trip to the aircraft building plant Sokol.
Then you can choose between rising 70,000 feet to the edge of space or performing 45 minutes of insane aerial tricks.
Visit the Titanic
Roughly 600 km (400 miles) south of Newfoundland you'll find yourself in the middle of nowhere, floating on the Atlantic Ocean.
But if you look beneath the surface you might be surprised, for this is the final resting place of the RMS Titanic. You'll find the famous wreckage at a depth of 4 km (2.5 miles).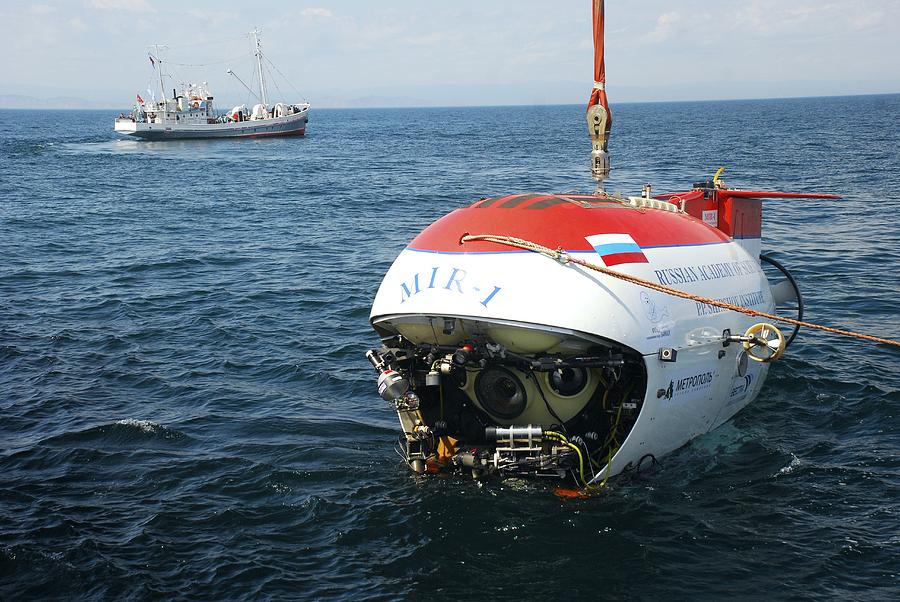 The MIR I and II submersibles will ensure you have a safe and comfortable ride to the bottom of the ocean, where the pressure is immense.
This trip will make you one of the few non-scientists to visit the wreck of the "unsinkable" ship.
Gorilla Safari
Visit Uganda's Impenetrable Forest and see Africa's mountain gorillas up close.
The 11-day trip will see you hiking, trekking and riding through Uganda's forests and plains.
You'll get to watch chimpanzees, gorillas, elephants and lions in their natural habitat.
This amazing adventure will get you as close as possible to the "gentle giants" – a definite chance in a lifetime!
Go on a stunt vacation
If you think of yourself as a true daredevil, then experience the complete madness of becoming a stunt person while on holiday.
Head to Las Vegas for a little taste of the car chases, burning buildings and free falls that fill the silver screen.
Thrillseekers Unlimited offers a variety of adrenaline-filled adventures taught by stunt professionals.
Go Zorbing in New Zealand
Zorbing was invented in Rotorua, New Zealand, in the 90s. It is an extreme sport where participants are put into an inflatable plastic sphere and then rolled down a hill. People can choose to take the journey alone or with friends.
The experience is habitually safe and the spheres don't usually go beyond 50 km (31 miles) per hour.
However, like in other extreme sports, there have been casualties associated with Zorbing, usually if the spheres go off the trail and roll into dangerous terrain.
Bungee Jump in Macau
The Skyjump in Macau Tower is one of the tallest bungee jump spots in the world.
At 233 meters (765 feet) and 61 floors, it is certainly not for the faint of heart.
Jumpers willing to take the plunge will plummet towards the ground at 200 km (124 miles) per hour for a total of 5 seconds.
Are you ready for this terrifying thrill?
 
Dive with sharks
Wanna get face to face with Jaws?
Watch a Great White from inside a metal cage, but get ready for the beast to get as close as 30 cm (12 inches) from you.
You can also observe other species of sharks, depending on the package you choose.
Alternatively, you can try soft-cage diving – usually practised in warm water, where smaller sharks reside.
Normally, these smaller species are only interest in small fish so, if you're lucky (or not…), you might even get to swim alongside with them.
Travel to the outer space
You really can't get any more extreme than this.
Leave this Earth and feel the weightlessness of space in one epic journey to the vast unknown.
Space tourism is growing ever closer and, although options at the moment are limited, companies like Virgin Galactic are working on making space travel available for all.
 
So, what's the most extreme thing you've done on a holiday? Let us know with a comment below.